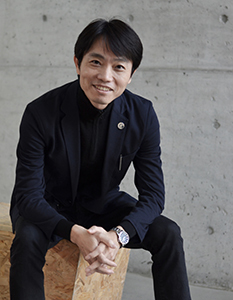 Prof. Min-Yuan Ma, Industrial Design Department
(02.2019~present)
Prof. Ma completed his Ph.D. in Design Science at Chiba University, Japan. His scholarship includes deploying affective, perceptual and highly attractive engineering to aid product innovation, and afford new emotive experiences for users.
Prof. Ma served as a Principal Investigator for an Integrated Interdisciplinary Innovators Empowerment Program (of the Ministry of Education) for many years, endeavoring to deploy Design Thinking in inter-university cooperation for innovative integrated education through the Smart Seed Union, while employing a D³ design thinking in manpower empowerment modalities, focusing on internships to develop realistic senses of Discovery, Develop practical innovation skills for problem-solving, and Deliver pragmatic, real-world results.
At present, serving as the Director for the Art Center, has afforded Prof. Ma the opportunity to promote the Center's platform emphases and activities for Aesthetics, Cultivation, Arts, and Exchange, in conjunction with urban and industrial resources to enhance the campus learning community's aesthetic education ambiance.