[Film Screening and Sharing] Abang Adik / 2023.11.7 Tue. 18:50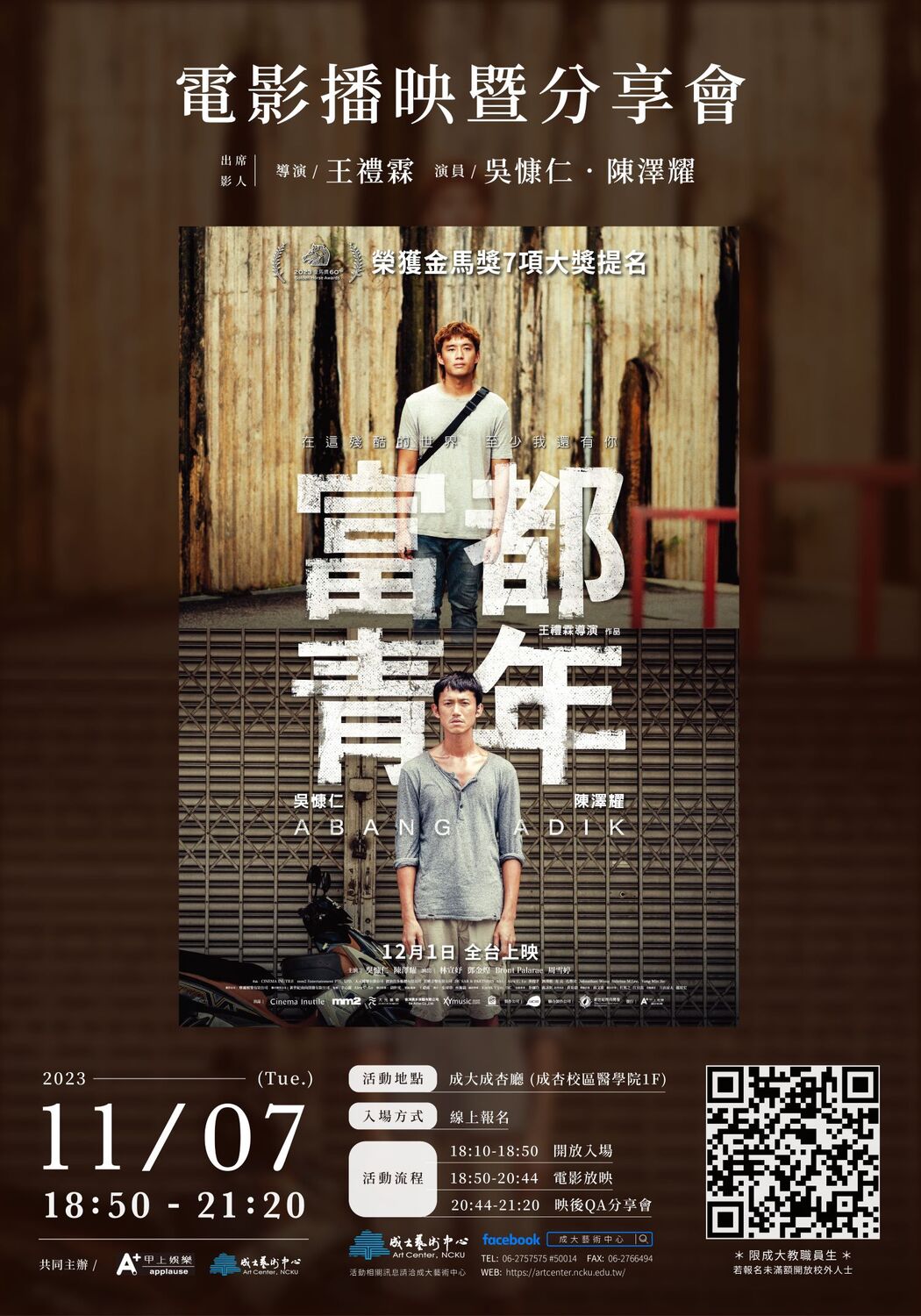 Abang Adik
Film Screening and Sharing
Time /
2023.11.7 Tue. 18:50
Sharing Session /
Director
Jin Ong, Actor Kang Ren Wu, Actor Jack Tan
Venue /
CKU CHENG-HSING Campus CHENG-HSING Auditorium
18:10-18:50
Open admission
18:50-20:44 Film screening
20:44-21:20 Sharing Session
Set in present-day Malaysia,

Abang Adik

is about two grown-up orphans, who live in Malaysia without documentation. The older brother, a deaf mute, has resigned himself to a life of poverty and the younger sibling burns with indignation. A brutal accident upsets their relationship's fragile balance.
It stars Malaysian actor Jack Tan and Taiwanese actor Wu Kang Ren as the brothers and marks actress Sinje Lee's debut as a producer.
The actor,
Wu Kang Ren, of the

Abang Adik

won the Best Performance award at China's FIRST Film Festival in July. The movie won the audience and jury awards at Switzerland's Fribourg International Film Festival in March and a record-breaking three awards at Italy's Far East Film Festival in March. Furthermore,

Abang Adik has 7 nominations of Taipei Golden Horse Award this year
.