[On line Art Talk] Dis-/Continuing Traditions: Intertextual Translations between the Visual Cultures of China and Europe since the 17th Century / 2023.5.16 Tue. 19:00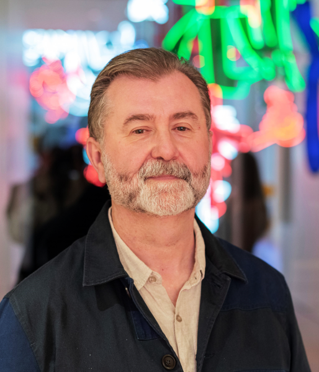 2023 NCKU On Line
Art Talk
Topic /
Dis-/Continuing Traditions: Intertextual Translations between the Visual
Cultures of China and Europe since the 17th Century
Speaker /
Professor Paul GLADSTON
Time /
2023.05.16 Tue. 19:00
*
The lecture will be hosted online via Webex.
Professor Paul GLADSTON will critically examine intertextual translations between the visual cultures of China and Europe since the 17th century - including in the fields of garden design, architecture and painting. It will be argued that the emergence of a recognisably modern and contemporary art in the Sinosphere is the product of continuing transcultural relays that dis-/continue - uphold and productively disrupt - localized Chinese and European cultural traditions and identities.
Paul GLADSTON is the inaugural Judith Neilson Professor of Chinese Contemporary Art at the University of New South Wales, Sydney and a distinguished affiliate fellow of the UK-China Humanities Alliance, Tsinghua University. His numerous book-length publications include Contemporary Chinese Art: A Critical History (2014), awarded 'best publication'at the Awards of Art China (2015), and Contemporary Chinese Art, Aesthetic Modernity and Zhang Peili: Towards a Critical Contemporaneity (2019). Gladston was an advisor to the internationally acclaimed exhibition 'Art of Change: New Directions from China', Hayward Gallery-South Bank Centre, London (2012).